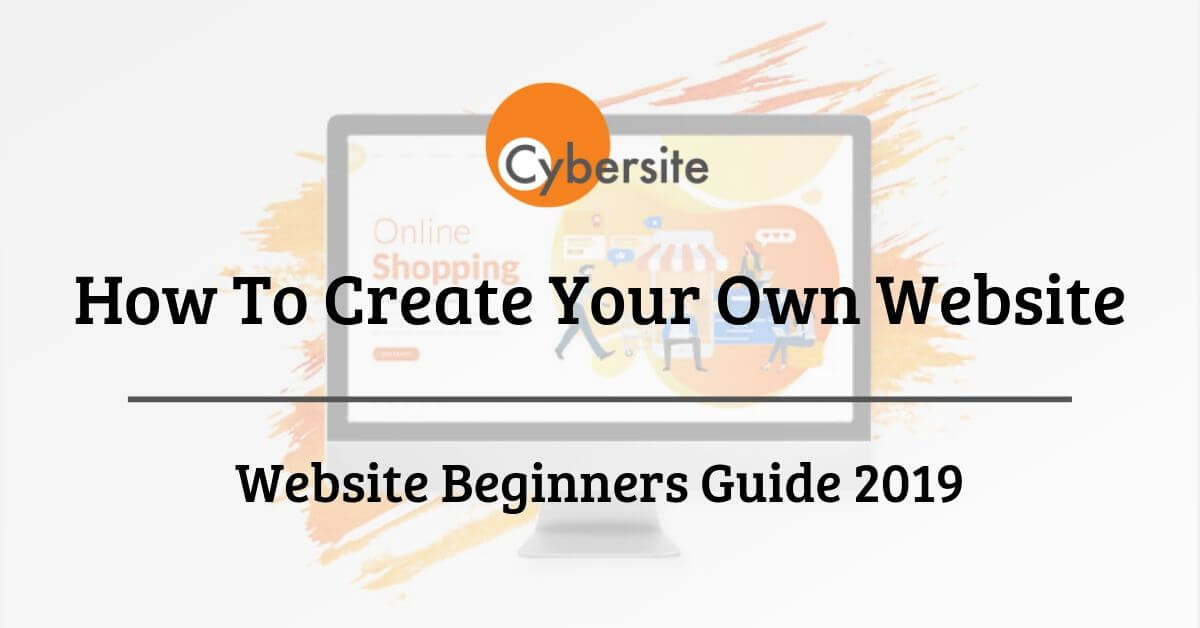 Website beginners guide 2019: Teach you how to create your own website
Want to create a website by yourself but don't really know where to begin? Just follow our simple 5 steps guide, you can have your own complete website done!
Step 1: Coming out the ideas what you wish to do with your website
Are you going to sell your products through your website? Or just simply provide some store information on your website to your audience? Or only for your company branding purpose? There are many various reasons caused you want to have your own website, so what is yours!?
---
Step 2: Register a domain name for your website
What is a domain name? In short, a domain name is the URL/address of your website (example: www.yourdomainname.com). So, a great domain name should be able to represent your brand or your products/services, for example www.sunflower.com and it's a flower retail shop, make sense right? Therefore, it makes your potential customers more easy to find your website on the search engine by simply entering your product keywords or brand name.
---
Step 3: Signup for a reliable web hosting service to host your domain and website
Web hosting is a service that allows your website to be up and running on the Internet. The purpose of a hosting service is to store your website files, such as website images, content, text and more. When a visitor browses your website, it will load the website files that are stored on web hosting, allowing your website to become visible to the visitors.
After signup web hosting service, you can install WordPress (World largest free website builder) inside your control panel. After WordPress installed, go in and select your own theme and start to build your own website! You also can install some drag and drop page builder in WordPress to simplify your work, such as Elementor.
---
Step 4: Prepared your content and structure your website
Get all your website contents ready, and make sure the website structure is user friendly for your users. At this point, navigation menu acts as an important role as it's the most simplified way to direct your users to their favour destinations. A great website structure definitely increase the average view time on page and page views on your users as well as decrease the bounce rate.
---
Step 5: Start to promote your website and get ready for your traffic
At last but not least, after completing your website, you need to promote it to get in website traffic. There are few ways to promote your website to increase the visibility to your potential audience, mainly separated into two channels, paid and unpaid.
Paid channel is refer to Google search ads, display ads, Facebook ads, Instagram ads and etc. Through this channel, you can reach your target audience rapidly by paying the advertising fees to them.
However, if you are not ready to invest on it yet, you still can promote through unpaid channel which is the Search Engine Optimisation (SEO). With SEO, you can rank your website better in search engine like Google, Bing, Baidu and else. Therefore, your target audience can find out you through their searching on search engine as well!
---

Here is a Bonus for You!
Cybersite now helps you to build a great website that attracts your potential customers and website traffic only from your affordable price range! It's really worth it as everything is included for you, even Email Hosting and Website Security are included! 
Interested?
or
contact us to get a customized quote!
---
Please feel free to Contact Us or drop us an email if you have any inquiries. We will be more than happy to answer any question you might have!
Cheers!