Hong Bao Promo 2019
SG Domain First Year FREE*
Register your favorite SG Domain in this festive season to save more!
How to Claim this Free 1 Year SG Domain?
Search your favorite .SG or .PER.SG Domain in the search bar above
Fill up your registration detail and proceed to cart page
Choose "2 years" or "3 years" and apply these promocodes: HONGBAO2019_YEAR2 or HONGBAO2019_YEAR3
Check Out our Domain Name Extensions below
Comes Free with all Domains
FREE DNS Management
Manage your DNS settings for your domain name. Configure and manage DNS records in real time with our robust and reliable DNS system.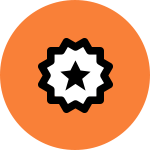 FREE WHOIS ID Protection
We protect your personal data from exposed to the public. All our TLD domain, eg: .com, .net, .org are protected with WHOIS ID Protection.
FREE Domain Security
Our security system lock down your domain name so as to block unauthorized modification to your domain.
FREE Domain Parking
Don't need hosting for your domain? Park your domains on our server and direct it to your preferred email or website at no charge.
Domain Registration Pricing Table
Cybersite provides major Top level Domain Names (TLD) and country level domain for registrations, including .COM, .NET, .ORG, .SG, .COM.SG and more. Register a Domain Name to kick-start your online business today!
Establish Your Online Business in Singapore with SG Domains
A country code Top-Level Domain (ccTLD) lets you promote your business directly to people in a specific country. Registering the matching ccTLD helps you expand your business to Singapore and protect your brand from competitors and copycats at the same time. With an SG Domain, you don't need an office in Singapore or Asia to expand your influence.
Why register your domain with us?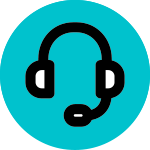 Professional 24/7 Support
We're reachable for assistance 24×7 x365. You'll be talking to our friendly staff who are both knowledgeable and helpful to support you.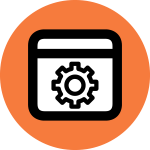 Easy to Use Control Panel
Manage everything from name server modification to updating your domain information with just a few clicks.
APNIC Accredited
Not only are we an SGNIC accredited registrar, we are also recognised by businesses in Asia Pacific.
Free Domain Parking
Don't need hosting for your domain? Park your domains on our server and direct it to your preferred email or website at no charge.
Frequently Asked Questions (FAQ)
Terms and Conditions
Hong Pao Promotion start from 1st Feb 2019 to 28th Feb 2019 4PM.
Hong Pao promotion only entitle for .SG and .PER.SG
Pricing S$8 shown is for 1st year pricing when you signup for 3 years SG Domain.
Promotional prices are only applicable for new signups.
This promotion cannot be enjoyed with other existing SGNIC promotions/programmes.
Both locally-based and foreign-based registrants are eligible for this promotion.
A maximum of 50 names per registrant is allowed for the promotion within the month.  The maximum registration of 50 names is based on total registration from the same registrant, regardless of the number of registrars administered to the same registrant.
For 3-Year Registration, the renewal period will change to 2-year billing cycle.
In order to enjoy the special offers of the domain promotion, payment must be made during Promotion Period. For domain renewals, prices will revert to normal.
This promotion is only applicable for new SG domain registration. Domain transfer is not applicable for this promotion.
For .sg AND .per.sg domains, clients are required to provide the Singapore NRIC (National Registration Identity Card)
Money-Back Guarantee is not applicable for this promotion, which is a non-refundable item.
This promotion is NOT applicable for the registration/purchase of Premium Domains, Pragmatic Domains and Premium Numeric Domains. Cybersite reserves the right to cancel any domain orders that involve the aforementioned domains.
Cybersite reserves the right to amend any Terms and Conditions without prior notice.