Spend & Win Contest has ended! Stay tuned for the next contest.
Find out our latest promotions! Visit promo page here!
SPEND as low as S$100 at Cybersite,
and stand to WIN Great Prizes!
*Terms and conditions apply.
Sony WH CH700N Wireless Headphone
XiaoMi Redmi Note 6 Pro GoPro Hero 7 White
Start spend and collecting your entry now!
No registration required – Spend a minimum of S$100 in a single purchase and you're automatically entitled to join.
Collecting Entries With Our Best Selling Products
.COM and .SG Domain Name
The most popular domain combo in Singapore
Get both domains with 2 years
Only S$123
Learn More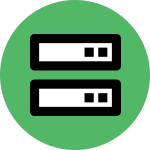 Web Hosting Plan For Starter
Best value plan for startups business
As low as S$14.99/month x 24 months
Only S$359.76/2 years
Learn More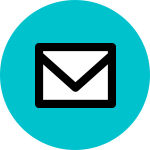 SecureMail 30
Secure email for every business
Get up to 30 email accounts and 300GB storage
Only S$599.88/year
Learn More
Any of Our Web Design Plan
All-in-1 package, Included everything for you
Build a perfect website that bring sales and lead
Starting from S$119/month*
Learn More
Subscribe To Our Newsletters & Stay Tuned!
Winner Announcement Will Be Updated Through Our E-Newsletters
Frequently Asked Questions (FAQ)
Everyone can join. But employees of Cybersite, their immediate family members, any other parties directly involved in organizing, promoting, or conducting the contest are not eligible to participate in this contest.
The highest number of entries obtainable in a single receipt is 20. For example, a spending amounts to S$1100 in single receipt will entitle the customer to 20 entries, and not 21 entries.
This contest is open from 1 April 2019 to 30 June 2021. Payment made after 11:59:59 PM 30 June 2021 will not be entitled to any entry.
Draw will be held on 6 May 2019.
Each winner is only entitled to win one prize, regardless of how many times their entries are picked.
We will send a notification email (please ensure you have verify your email through Client Area to the winners, and announce via Cybersite Facebook. So, make sure you like our Facebook page: https://www.facebook.com/cybersitesg/
IMPORTANT: Update your contact information (if there is any change) at Client Area
Prizes are not transferable, exchangeable for cash or any other items.
You will need to claim the prize latest by 30 June 2021.
Terms and Conditions
Cybersite has the sole discretion to exclude any person from participating in the contest without any obligation to furnish any notice and/or reason.

Winners must ensure all contact details provided are accurate, up to date and complete. Failure of prize delivery may caused by incomplete, inaccurate or invalid information.

Cybersite can only courier the prizes to addresses in Singapore and Malaysia. If you wish us to send the prizes to an address out of these two countries, additional courier charges will be borne by you.

If you win a prize and decide to cancel your account within your service subscription period, you will not be entitled to any refund of the service fees which you had already prepaid.

Acceptance of any prize shall constitute consent on the winner's part to allow the use of the winner's name, photo, image, voice and/or likeness by Cybersite for editorial, advertising, promotional, marketing and/or other purposes without further compensation except where prohibited by law.

Cybersite shall not under any circumstances whatsoever be liable for any loss, injury, damage or delay arising out of any cause whatsoever beyond Cybersite's reasonable control or any malfunctioning of or defect in or failure of any of the prize or any loss of the use of any prize.

By entering the contest or accepting the prizes, you agree that no claim relating to such losses or injuries (including special, indirect and consequential losses) shall be asserted against Cybersite, its parent companies, affiliates, directors, officers, employees or agents from any and all losses, damages, rights, claims and actions of any kind resulting from the contest and acceptance of any prize, including without limitation, personal injuries, death and property damage.

By entering the contest, you acknowledge that you have read, understand and agree to Cybersite's Data Protection Policy and agree to us.