Web Design
A well-designed mobile responsive website captures its audience and provides all the information within easy reach. Good design can bring out effective communication to complement and boost your sales and marketing.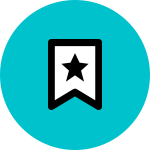 Web Maintenance
A great website needs to be regularly maintained to support your business goals. Keep it looking fresh with professional images, latest news and ensure that your site stay secure online with the latest site technologies.
Branding
Establishing a strong corporate visual identifier can work to reinforce business communications. If you're looking to kick start your business, why not tap on our proficiency in logo design? It could be the quick boost needed for your business.