Need consultation on your virtual private server?
Chat with our VPS specialist now!
**Talk to human, typically replies instantly
Flexible Specs for Your Development Needs
With high-powered Windows VPS running on dedicated RAM, CPU, DISK and IP address, our Windows VPS gives you the freedom to configure server specifications and run software applications based on your own needs.
CPU Core
Up to 16 vCPU for each VPS
SSD Hard Disk
Up to 200GB SSD Hard Disk
Backup Hard Disk
Up to 30 Days Retention *
Data Transfer
Unmetered Data Transfer
High Bandwidth
Boosted bandwidth up to 100 mbps
Achieve your project goals Faster and Easier
You need to get your project done fast and the easiest way. We understand your needs and have specially crafted the plans that are truly capable to help you achieve your goals with better results.
Easy Scalability
Scale your resources easily, anytime when you need it.
Intuitive Dashboard
User-friendly control panel makes development even faster.
Dedicated Local Support
Get the best dedicated local support 24x7.
Unmetered Data Transfer
Just keep on bringing in traffic. There is not limit on it!
Managed Services
We manage and monitor your server 24x7*.
Add-on Security Features
Secure your website/app with backups, scanning, auto updates and etc.
Focus on your projects, we take care the rest for you
While you have full control over your Windows VPS, we constantly keep a close watch on your network to ensure your Windows VPS is at its peak performance. Aside from network monitoring, we also add value to our services:
Pay Good Price For Higher Resources and Premium Singapore VPS!
Deploy Your Project Faster With Us!
High Performance infrastructure at your service
When you signup with us, you own all the authority on the VPS. Make full use of the VPS to help you achieve your goals.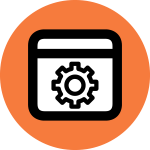 Full Customisation
You have 100% control over your server. You have the freedom to install any software applications you want and customise the server environment.
Affordable Price
Windows VPS is scalable based on your unique business needs, thus you never need to pay for what you don't need now, and scale up when the need arises.
Controlled Security
Windows VPS allows you to customise the level of security protecting your precious data, so it can be as minimal or as intensive as you wish.
Self-reliance
There is no need to depend on anyone else to make changes to your server or your website. You have full control on all updates, installations, and format changes.
Our Windows VPS Hosting Plans
Windows Cloud SSD VPS 1
Designed for Beginner
Get 3 years to SAVE MORE
40GB SSD Disk Space

SSD Storage in your VPS

2GB RAM

Memory speed of your VPS

2 vCPU

Processing power of your VPS

Unmetered Data Transfer

Unlimited data transfer with bandwidth 100mbps

Windows OS 2012/2016

Operating system used
Windows Cloud SSD VPS 2
Designed for Developers
Get 3 years to SAVE MORE
80GB SSD Disk Space

SSD Storage in your VPS

4GB RAM

Memory speed of your VPS

4 vCPU

Processing power of your VPS

Unmetered Data Transfer

Unlimited data transfer with bandwidth 100mbps

Windows OS 2012/2016

Operating system used
Windows Cloud SSD VPS 3
Designed for Pro
Get 3 years to SAVE MORE
120GB SSD Disk Space

SSD Storage in your VPS

8GB RAM

Memory speed of your VPS

8 vCPU

Processing power of your VPS

Unmetered Data Transfer

Unlimited data transfer with bandwidth 100mbps

Windows OS 2012/2016

Operating system used
Windows Cloud SSD VPS 4
Designed for Experts
Get 3 years to SAVE MORE
160GB SSD Disk Space

SSD Storage in your VPS

12GB RAM

Memory speed of your VPS

12 vCPU

Processing power of your VPS

Unmetered Data Transfer

Unlimited data transfer with bandwidth 100mbps

Windows OS 2012/2016

Operating system used
Windows Cloud SSD VPS 5
Designed for Masters
Get 3 years to SAVE MORE
200GB SSD Disk Space

SSD Storage in your VPS

16GB RAM

Memory speed of your VPS

16 vCPU

Processing power of your VPS

Unmetered Data Transfer

Unlimited data transfer with bandwidth 100mbps

Windows OS 2012/2016

Operating system used
Unmanaged VPS vs Managed VPS
What Our Clients Say To Our Server
Can't Find The Plan You Want?
Tell Us Your Requirements
Our Customers Found This Helpful, Rate Us